I gotta say, I ❤️ LOVE ❤️ to talk!! But, fundamentally, I love to listen more.
Do you feel lost, trapped, or overwhelmed in your grief?

Do you feel alone and resentful of those that tell you to 'move on'?

Do you struggle to define your emotions around grief and navigate relationships after your loss?
Talking to friends and family is great until you realize they just can't understand your unique pain. They have not experienced anything so devastating.
I understand you.
I see you.
I am you.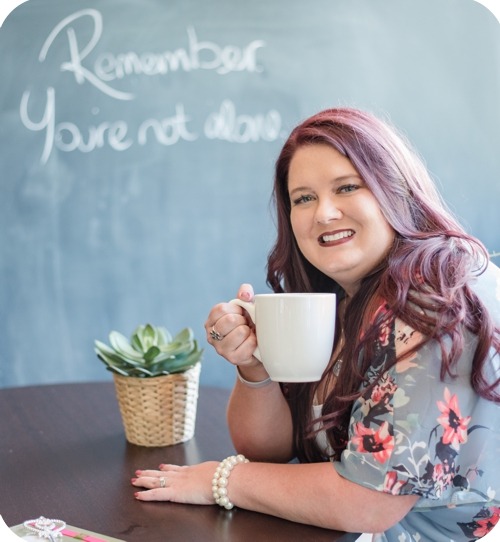 As a bereaved mother myself I know you don't 'get over' grief – nor does it magically disappear after 6, 12, or 18 months.
Grief mentoring guides you along your path towards mending your heart and regaining the mindset to look forward to the future.
You may always have a hole in your heart from your loss – and you are also a WHOLE person who deserves to find happiness again. Let's find your happiness together!
It is my honor and privilege to hold space with you and hear your story of grief and loss. It is not something I take lightly either. I know, first hand, just how hard it is to open your heart and bare your soul.
I am excited for the opportunity to get to know you – and maybe, just maybe, our conversations will lead to a deeper connection and the possibility of an ongoing relationship.
Please find a time, using the calendar below, to talk. I'd love to answer your questions, explain more about grief mentoring, or just be a shoulder to cry on. I'm here to support you!